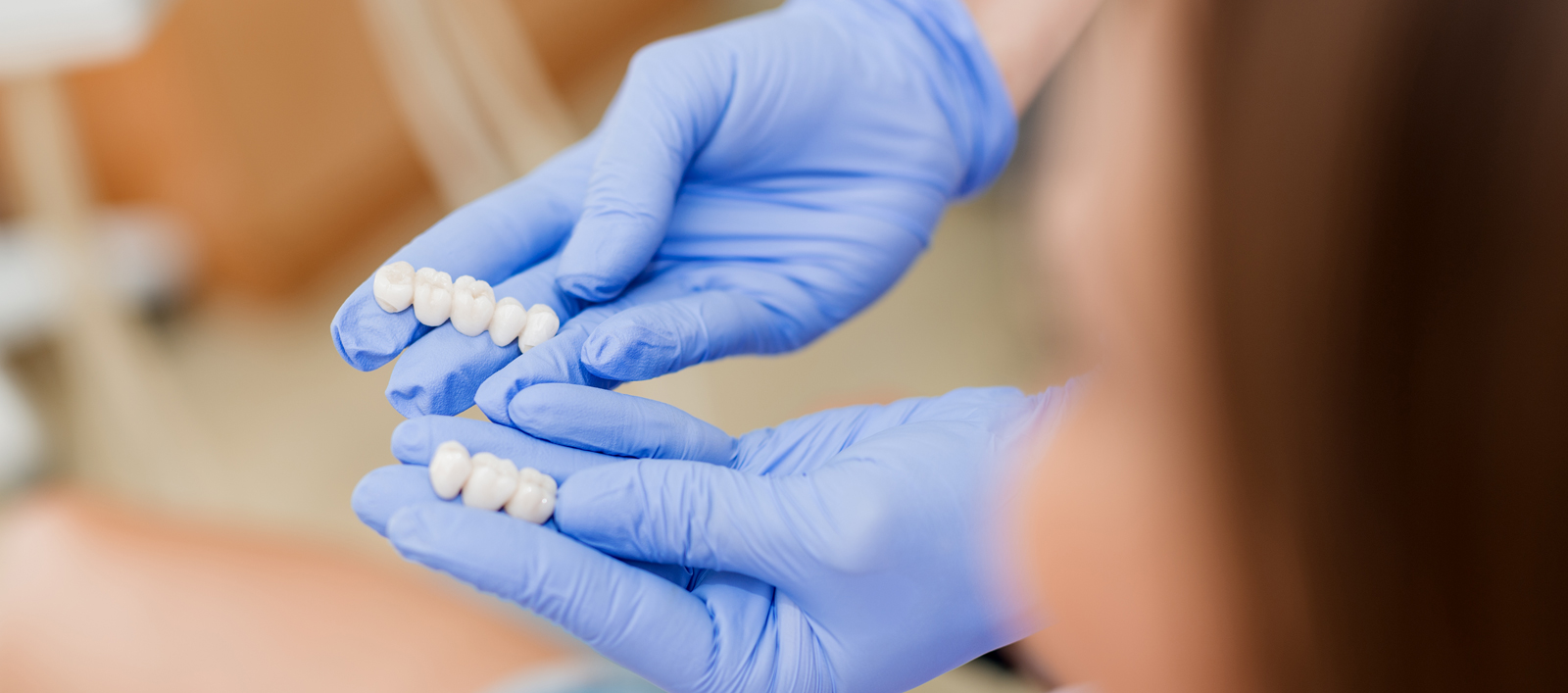 Your smile plays an important role in the first impression that you leave. A major component in the quality of your smile is the appearance of your teeth. Any imperfections, no matter how minor, can significantly mar the beauty of your smile. It can also seriously affect your confidence. Fortunately, minor flaws in your teeth can be fixed. Blue Summit Dental Group can help with porcelain veneers.
What Are Porcelain Veneers?
Porcelain veneers are thin, shell-like restorations that are designed to fit over the front surfaces of your teeth, covering several different types of minor imperfections. Once in place, they restore the appearance of your teeth, improving your smile instantly. Common issues veneers can fix to include:
• Small chips or cracks that only affect the outer layer of the teeth.
• Small gaps between your teeth.
• Minor overlapping.
• Teeth that are smaller than the rest, or that are misshapen.
• Discoloration that does not respond to whitening.
While veneers can be made from either composite resin or porcelain, all of our veneers are porcelain. Both materials may match the color of your teeth; porcelain can be finished to perfectly blend in with the rest of your surrounding teeth. Porcelain reflects light similar to natural enamel. It is also stronger than composite resin and lasts much longer.
Porcelain Veneer Benefits
Porcelain veneers provide a completely natural appearance, beautifully restoring your smile. This can greatly improve your confidence. These are just a couple of the benefits that porcelain veneers have to offer. Other benefits include:
• They are biocompatible. The material will not irritate your gum tissue.
• They are stain resistant. Porcelain is more resistant to stains that composite resin. They are even more stain resistant than your natural tooth enamel.
• They are strong. Porcelain is much stronger than composite resin. With proper maintenance, including regular brushing and flossing as well as avoiding using your teeth as tools, they can last upwards of 15 years or more.
Getting Your Porcelain Veneers
The process for getting your porcelain veneers typically takes two separate appointments. The first appointment is dedicated to preparing your teeth for veneers and taking impressions. The preparation of your teeth involves removing just a small amount of enamel from the front surfaces of each affected tooth. Done under local anesthetic, this step is essential for creating the space necessary for the veneers to fit perfectly in with the rest of your teeth. Once the teeth have been prepared, we then take impressions of your mouth. These impressions are sent to a dental lab, where your veneers are custom designed and created.
It takes up to two weeks for the veneers to be completed and sent back. Once they have been sent back, you then return for your second appointment. During this appointment, we check your veneers for appearance and fit and then secure them into place. After cleaning the surfaces of the teeth, an acid etch is applied. This acid creates a rough texture on your teeth, which will then help to create a stronger bond between the veneers and your teeth. The acid is washed off and your teeth dried. Finally, a special dental cement is applied and your veneers secured into place. You leave our office with a beautifully restored smile.
Correcting minor flaws in your teeth can significantly improve the quality of your smile and can also restore your confidence. Call Blue Summit Dental Group today to schedule your consultation and find out if porcelain veneers are the right solution for you at (810) 658-9177.
Dental services we offer to our Davison community
tailored specifically to you
tailored specifically to you
tailored specifically to you
tailored specifically to you