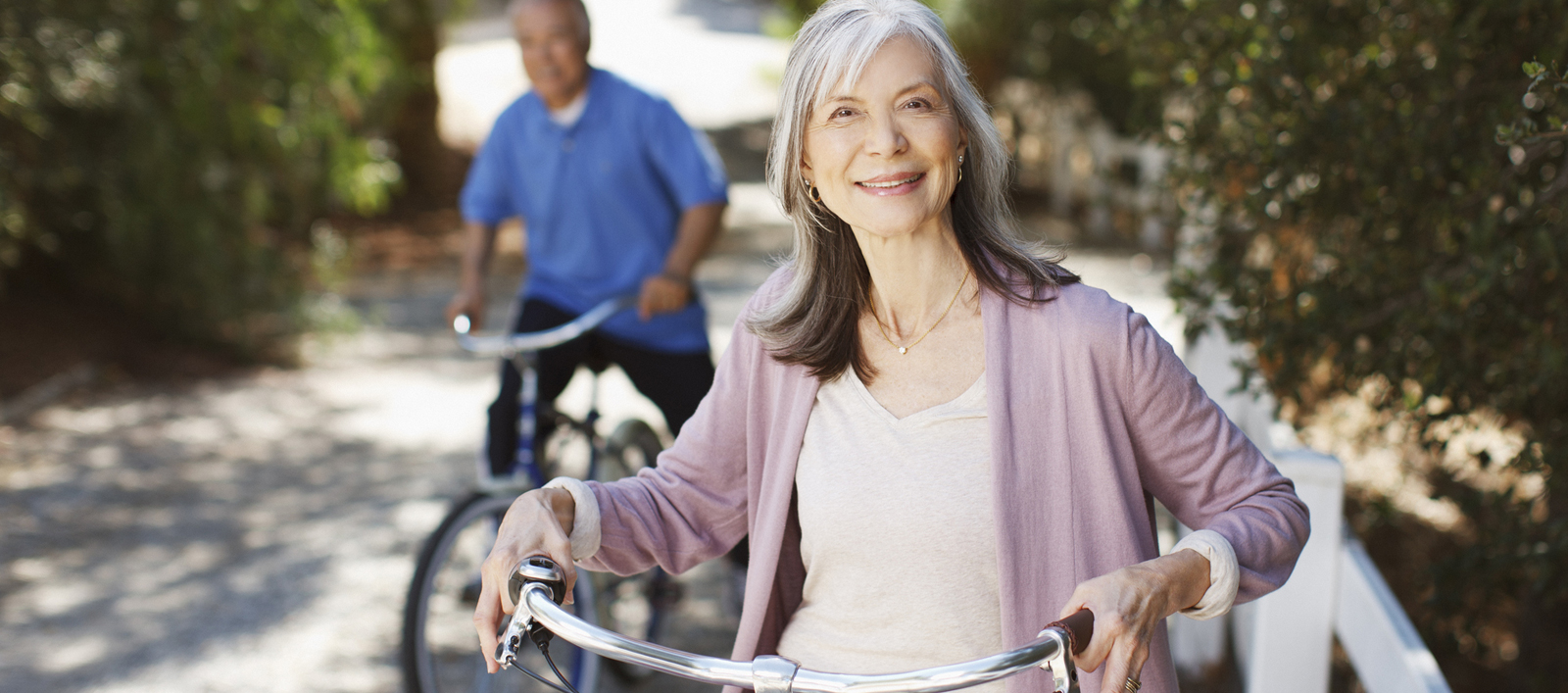 Full Dentures
Whether you are missing a few teeth or many teeth, Blue Summit Dental Group can help repair your smile! We offer several tooth replacement solutions, including partial dentures, conventional dentures, and immediate dentures. A denture is a removable replacement for missing teeth that restore the function and aesthetics of your smile.

Conventional Full Dentures
A conventional denture is made after all the teeth have fallen out or been removed, and your gum tissue has begun to heal. To receive a conventional denture, you must wait about eight to 12 weeks after your teeth have been extracted. After your extractions, Dr. Ralph Becker will take an impression of your gum tissues and send it to our dental laboratory. Over the next several weeks, our lab technicians will fabricate a flesh-colored acrylic base that fits over your gums and the prosthetic teeth. The base of an upper denture typically extends over the palate, while the base of a lower denture is shaped like a horseshoe.

Immediate Full Dentures
Unlike conventional dentures, immediate dentures are fabricated in advance and inserted immediately after the remaining teeth are removed. Before your extraction procedure, Dr. Ralph Becker will take measurements and make models of your jaw and teeth. Immediate dentures offer you the benefit of never being without teeth. However, immediate dentures must be relined several times, because your bones and gums shrink during the healing period. In many cases, immediate dentures are considered a temporary solution until we can fabricate your conventional dentures.

Partial Dentures
Dr. Ralph Becker may recommend a partial denture if you are only missing one tooth or several adjacent teeth. A partial denture is a removable appliance, consisting of prosthetic teeth attached to a flesh-colored acrylic base. The denture is usually held in place by metal clasps that clip on to the adjacent teeth. Some partial dentures have internal attachments, rather than clasps to create a more natural-looking appearance. These attachments link to dental crowns that are permanently bonded to the adjacent teeth. Partial dentures fill the space created by one or more missing teeth and prevent the other teeth from shifting out of position. We also offer fixed bridges for patients who do not want a removable appliance.

Maintaining Your Partial or Full Denture
New dentures may feel a little strange or loose for the first few weeks. Over time, the muscles in your cheeks and tongue will be able to keep your denture in place. You will also become more comfortable inserting and removing your appliance. Before you leave our office, Dr. Ralph Becker will give you a detailed list of instructions on how to properly maintain and care for your new denture.

Before removing your denture, be sure to fill a sink with water or lay out a soft towel. If dropped, a hard surface can cause significant damage to a partial or complete denture. Be sure to brush your denture using a soft toothbrush, warm water, and a nonabrasive toothpaste. Cleaning your gums will help you avoid irritation, discomfort, and infection of the soft tissues underneath the denture. We recommend a very soft toothbrush or dampened washcloth. When you sleep, be sure to keep your denture in warm water or a cleaning solution to keep it from drying out or becoming brittle.

Schedule Your Consultation Appointment
Find out if dentures are right for you! Call (810) 658-9177, and schedule your consultation appointment today!
Dental services we offer to our Davison community
tailored specifically to you
tailored specifically to you
tailored specifically to you
tailored specifically to you